Everybody, meet Lincoln.
I'm pretty excited to share this blog post today; it's our very first one featuring our own cutie patootie! Gosh, we just love this kid to death, and we are so fortunate that he puts up with all the photos we take of him. (Hoping that will last past middle school, fingers crossed.)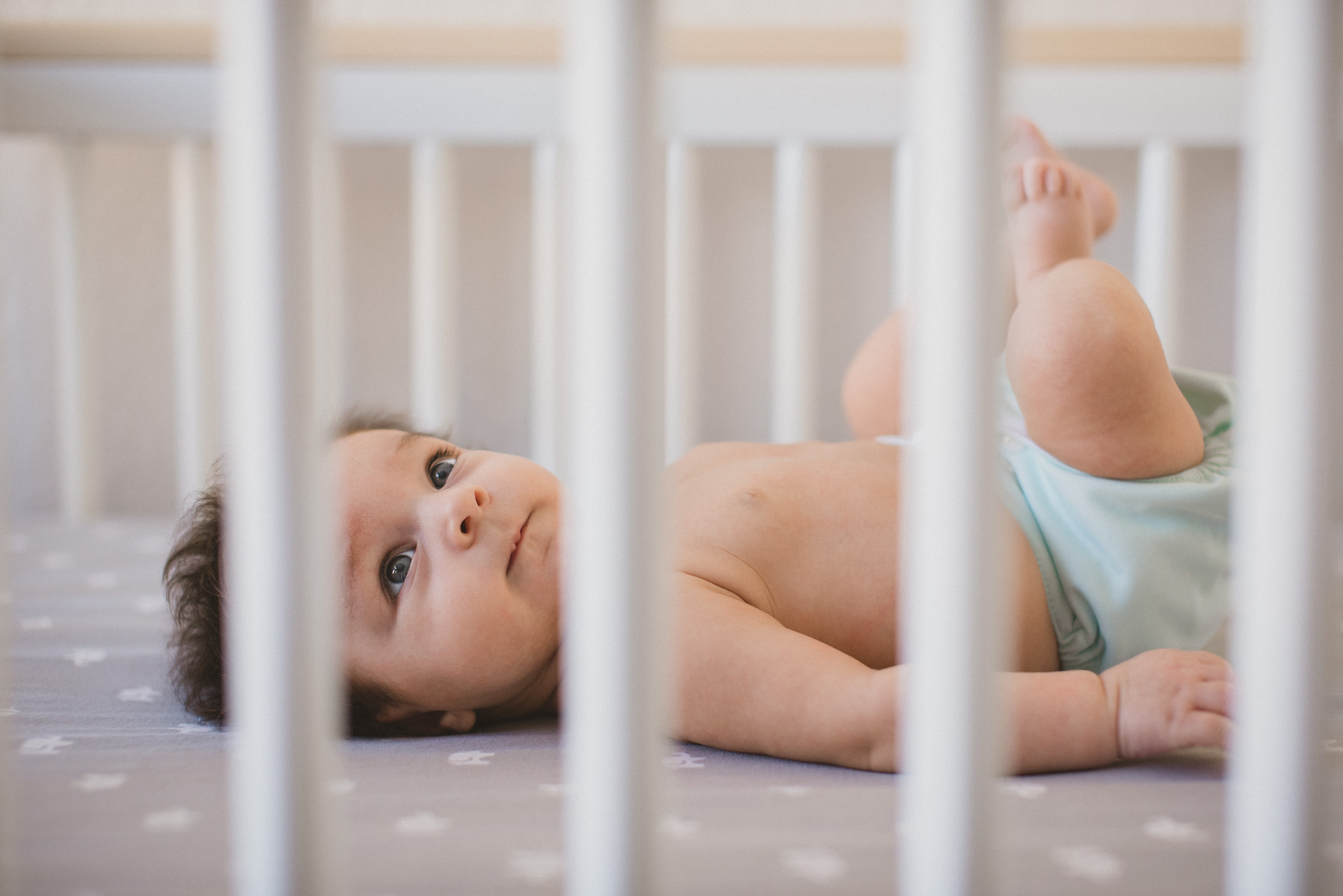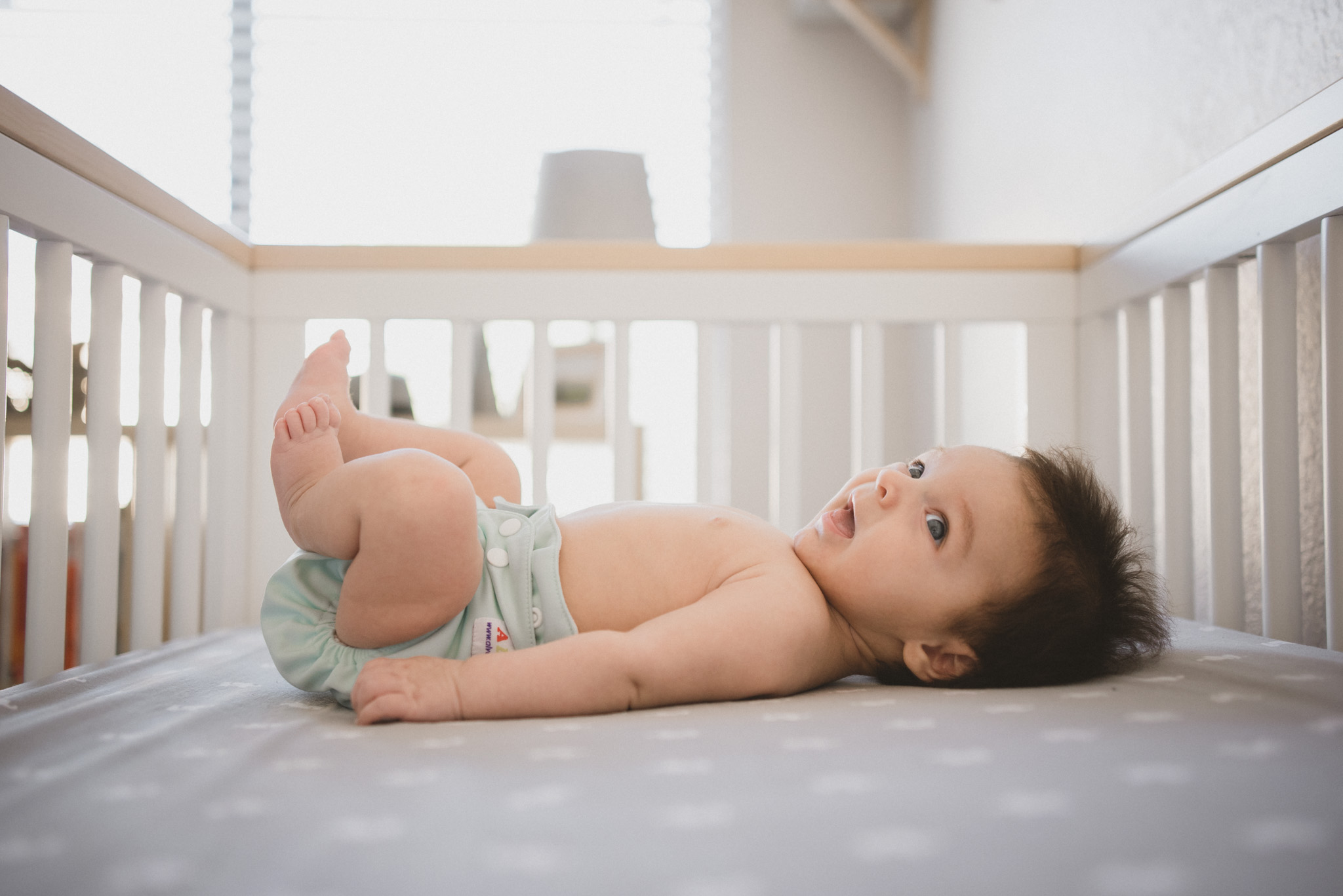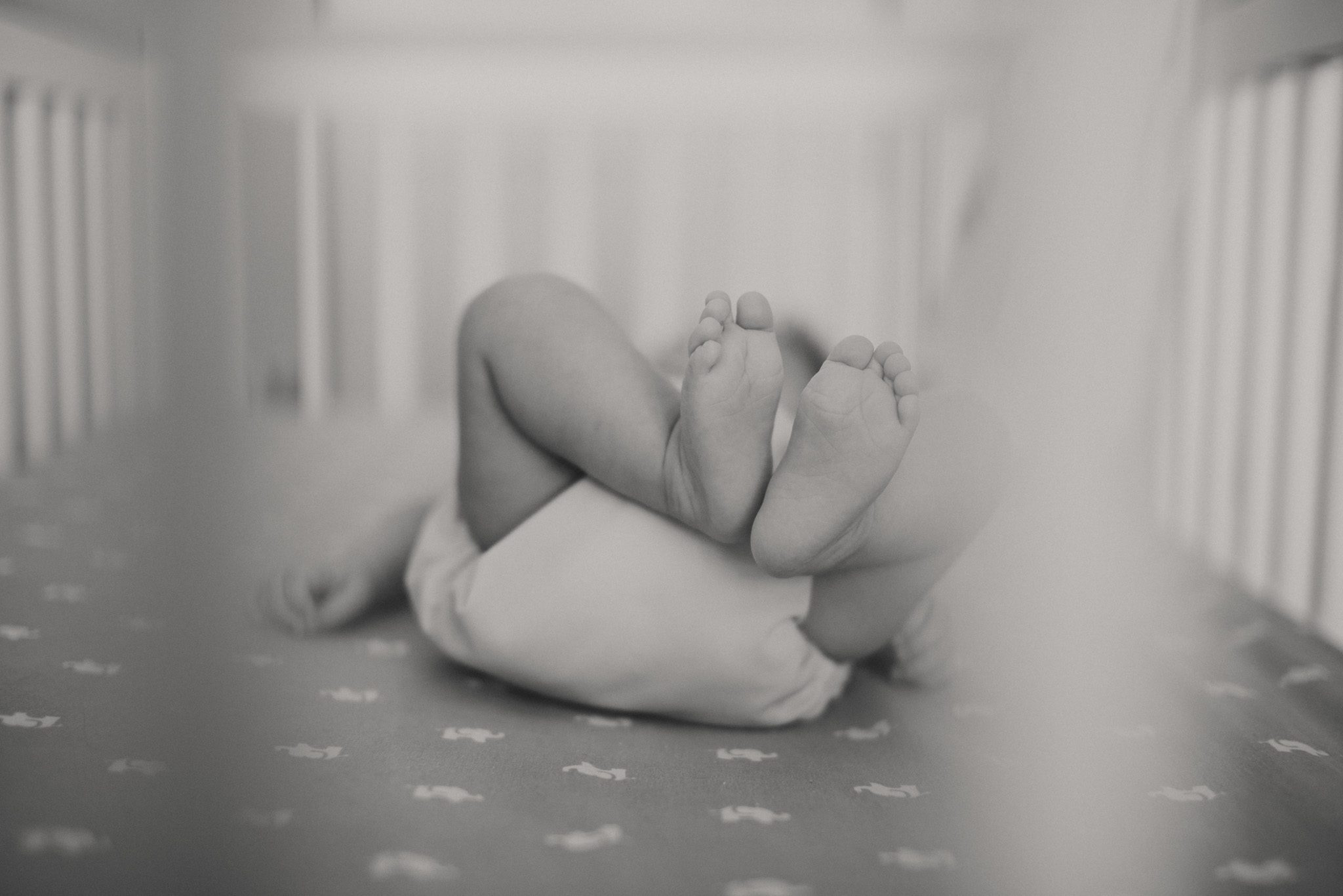 When Lincoln was 3 months old, we decided to do an "official" photo shoot with him. I had been doing monthly photo shoots for his baby book, but they generally lasted less than 20 minutes and only featured him. For this shoot, mama and daddy got to be part of the action as well.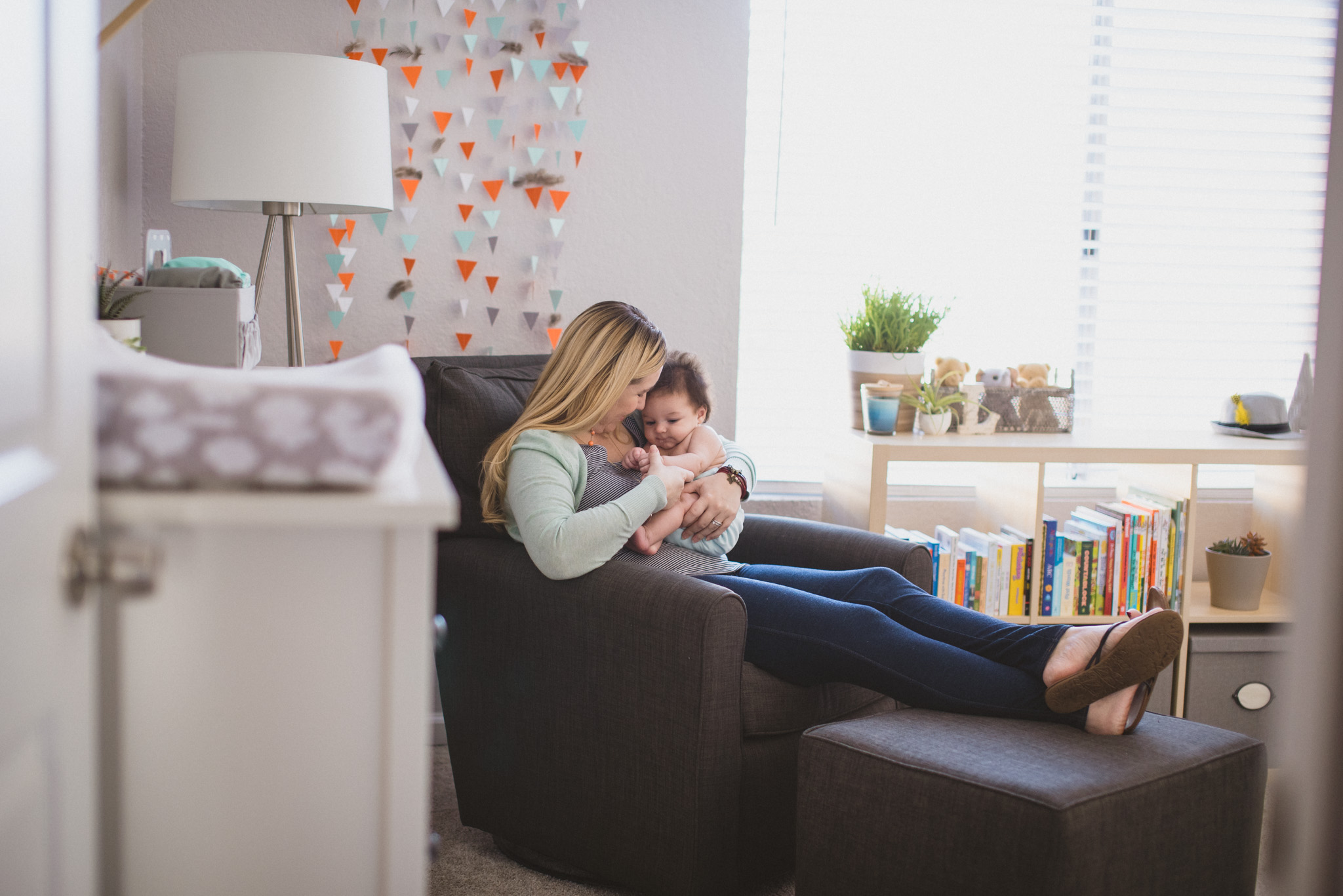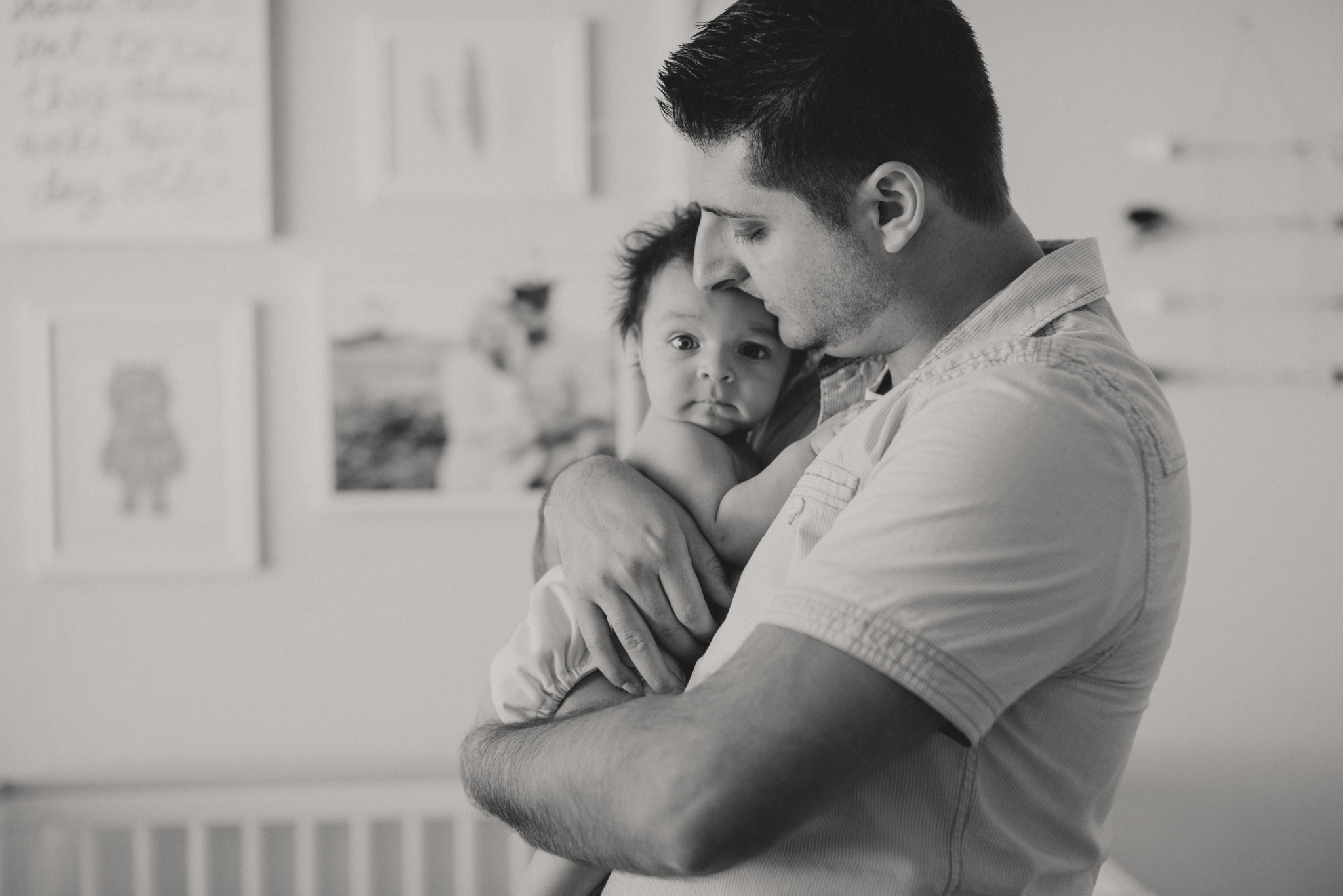 Lincoln's nursery is pretty much my favorite room in the house these days. When I envisioned the room, I knew I wanted it to be very bright and airy feeling, mostly grays and whites with pops of orange here and there. Originally, the theme I was going for was a sort of "Lost Boys" (from Peter Pan) idea. I pictured tipis and quotes about bravery. I found an adorable mobile of viking ships that resembled Hook's pirate ship. I wanted foxes and raccoons and all those little animals that the Lost Boys dress up as. And while we definitely have those elements, over time the ideas merged into more of a "woodland adventure" theme.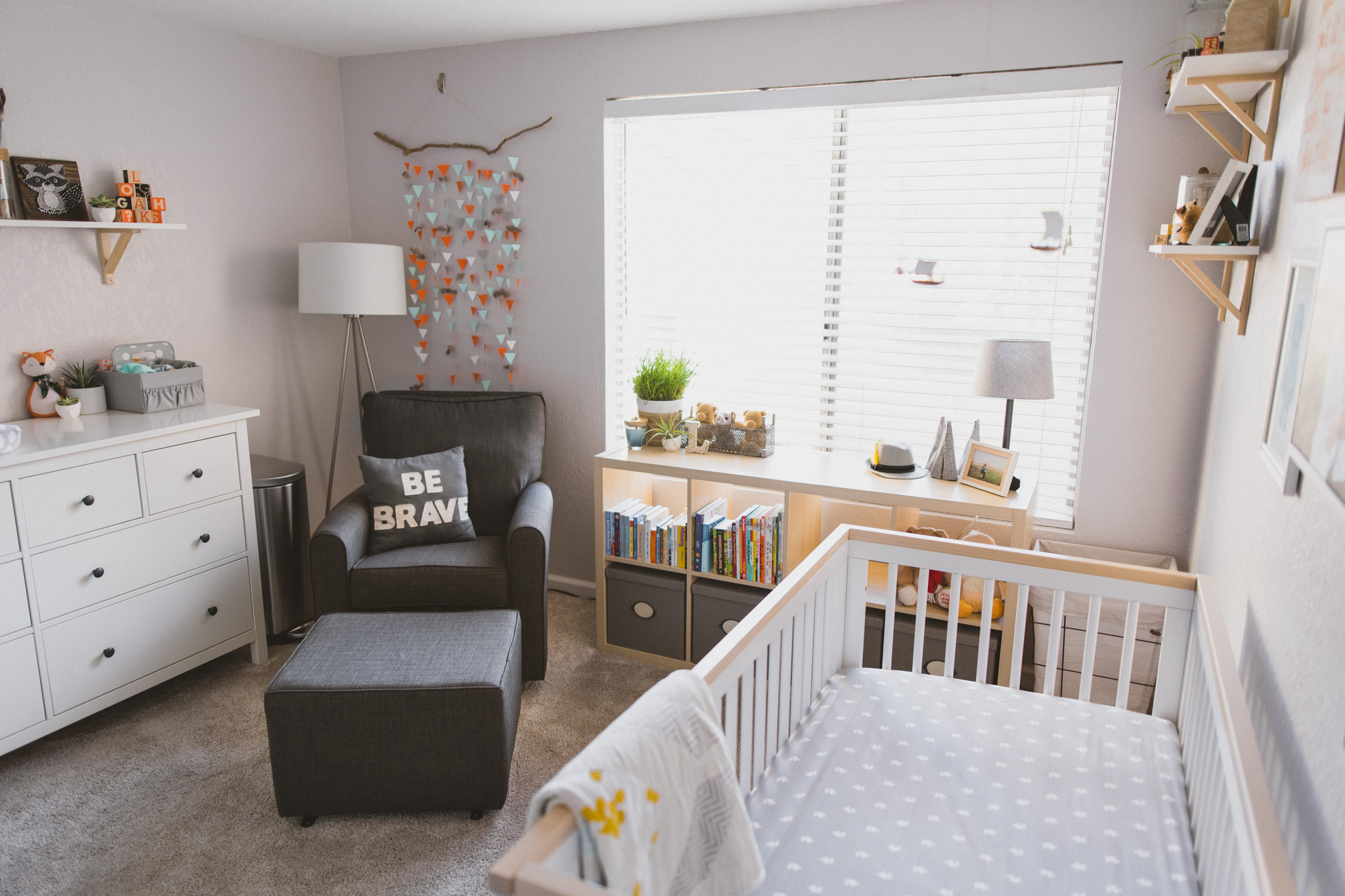 And we LOVE how it turned out!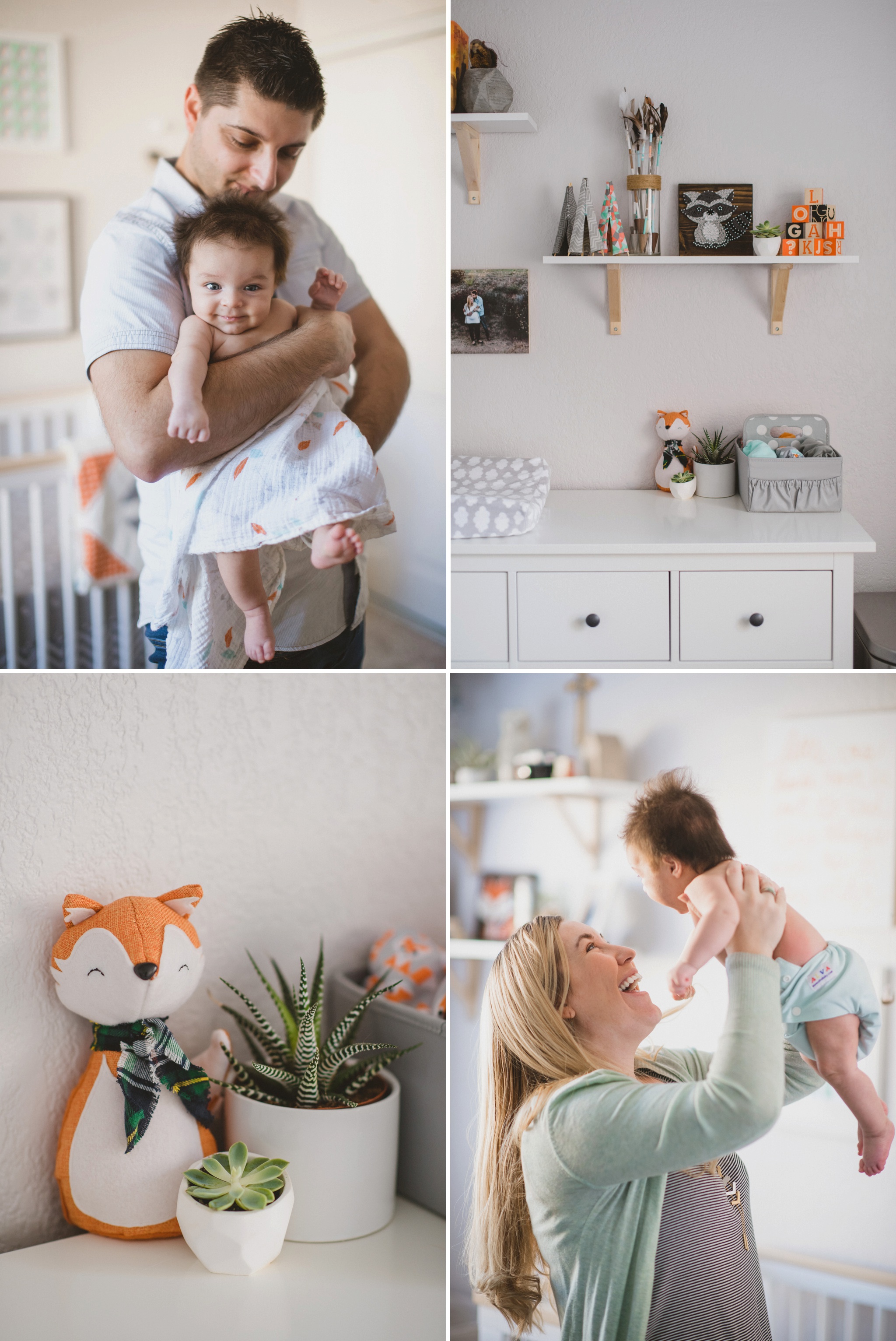 It was Chris' idea to add in a ton of greenery. We found succulents and cacti and air plants to tuck into these awesome geometric pots. Thanks to one of our favorite vendors and friend Marisa from Seven Stems, for the hook up on where to find them!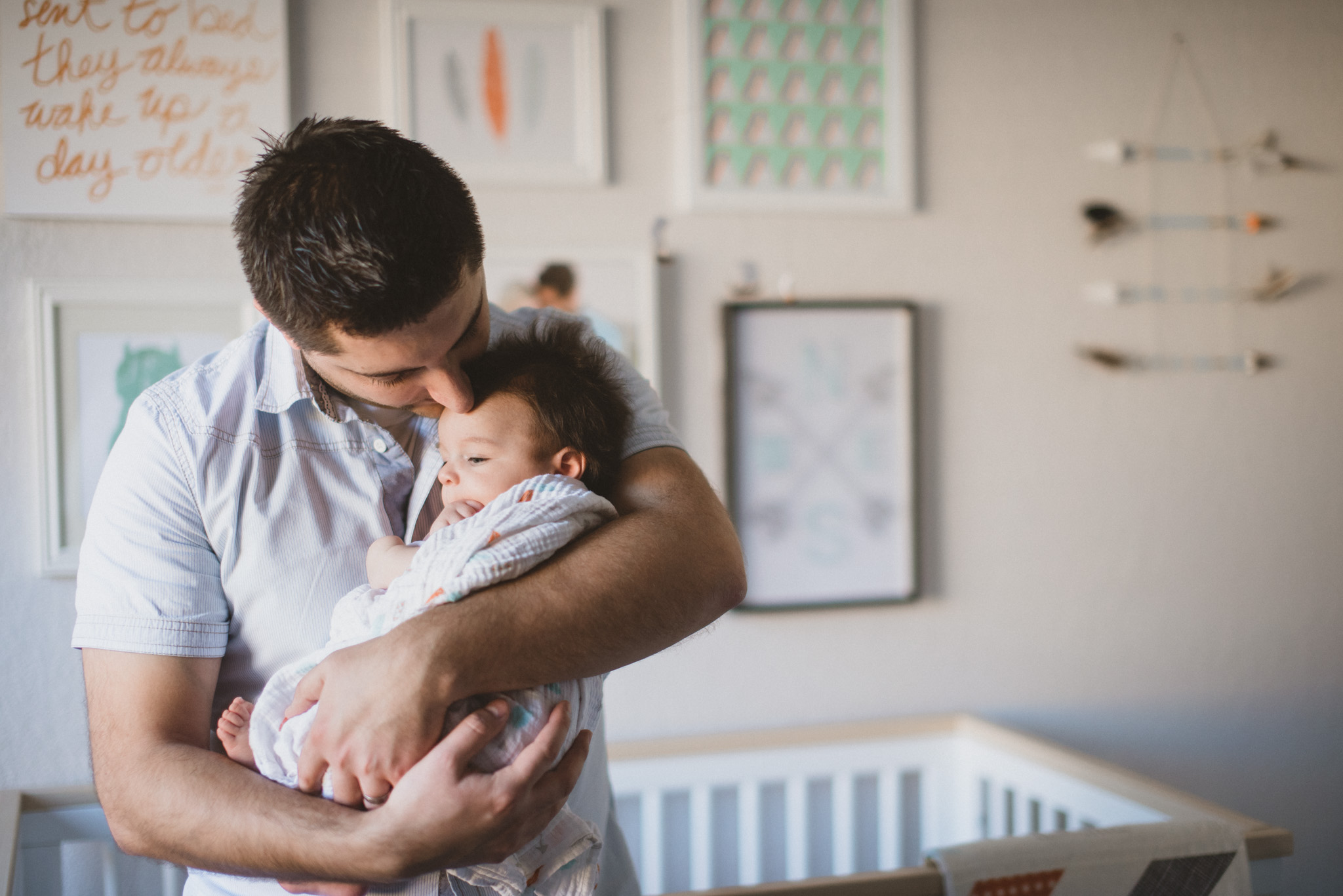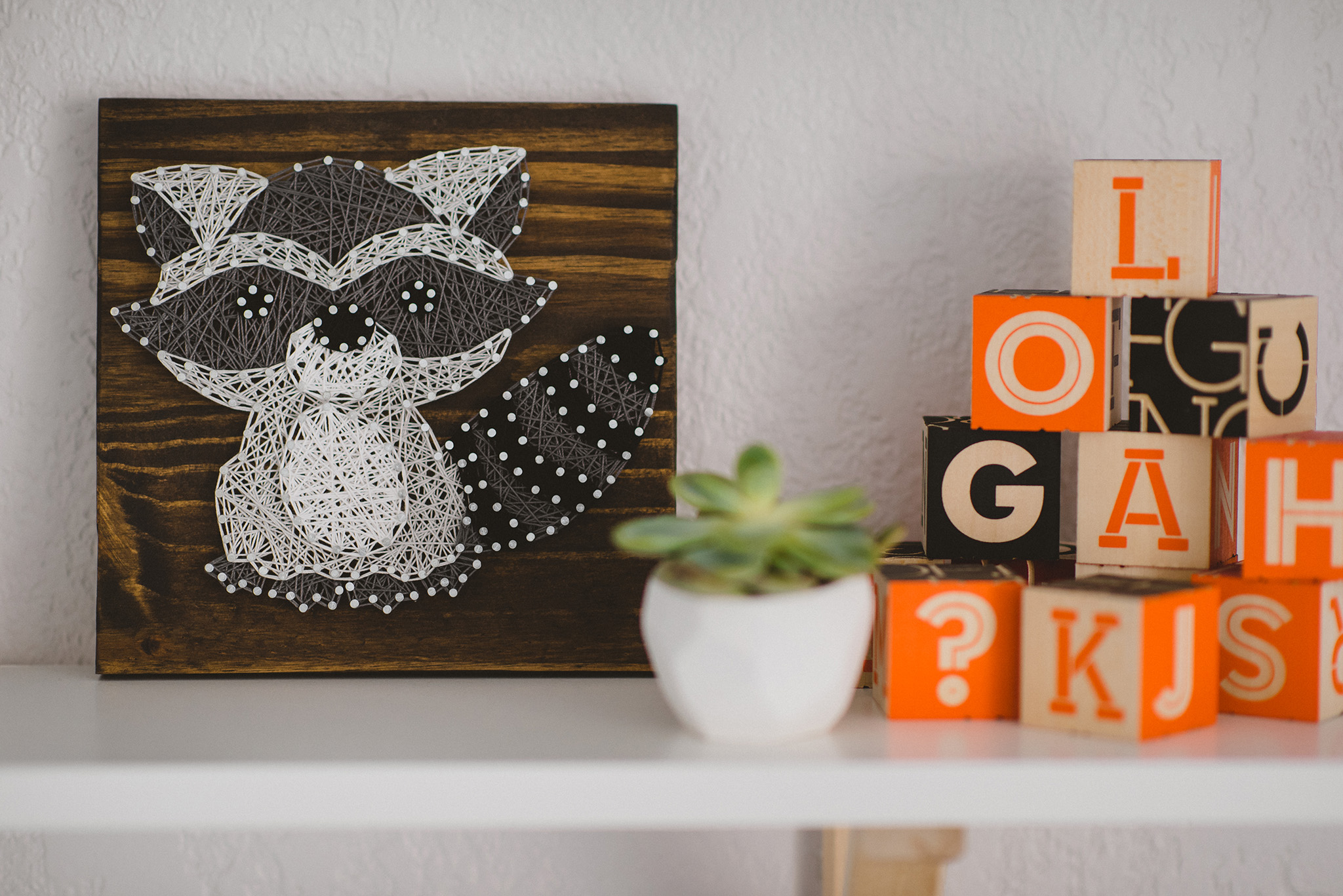 Those arrows on the right side of the wall (and in the glass jar on the shelves, pictured above) were made by Chris' sister Sarah for our baby shower. They were perfect for displaying in Lincoln's room as a memento of that special day.
She also put together the little tipis that sit on the low bookshelf, underneath the lamp, AND found us the string art of the fox and the raccoon. Seriously, Sarah took my Lost Boys theme and nailed it.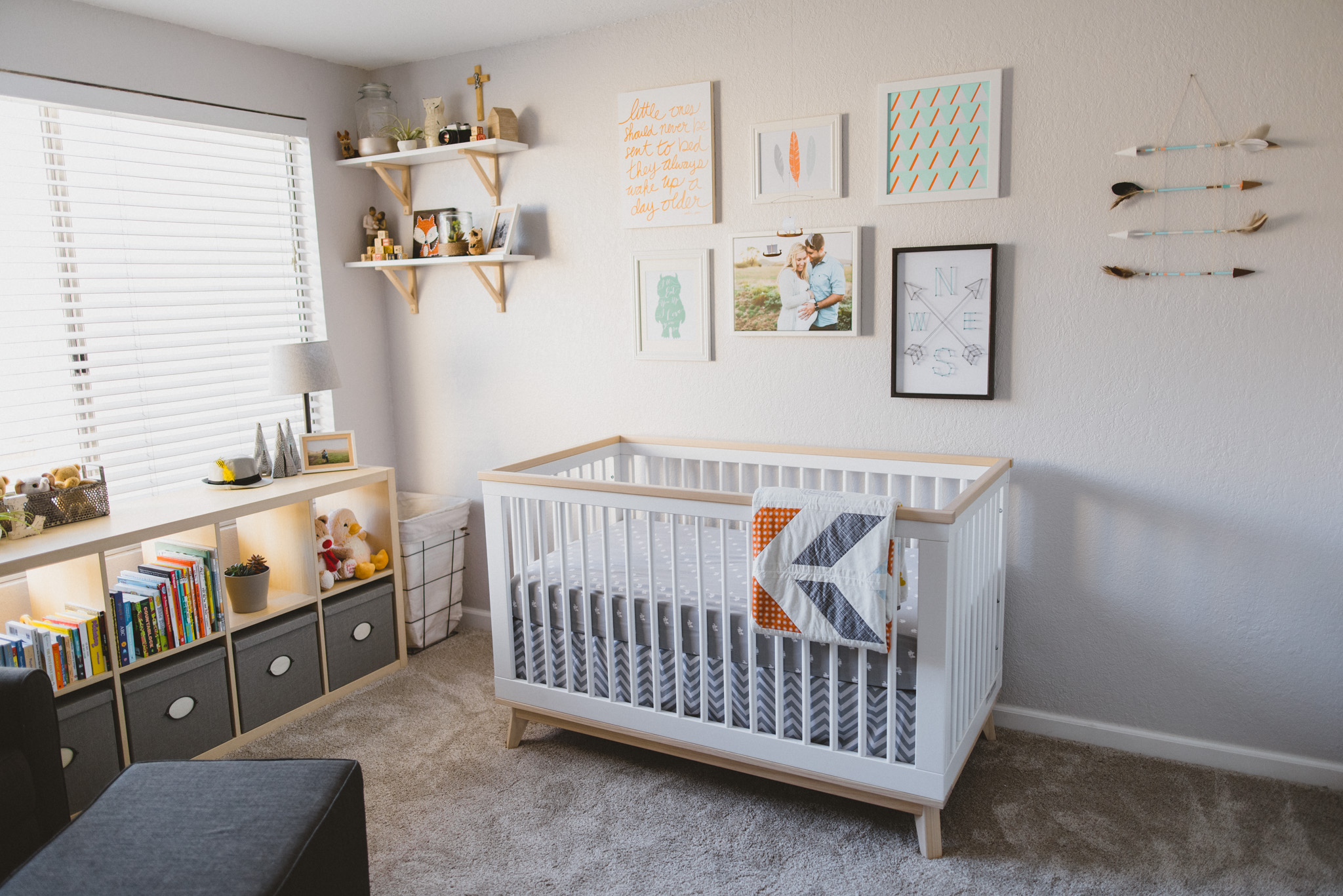 The quilt in the picture above is so special to us. Our dear friend Melody sewed that for us and gave it to us at our baby shower. When I showed Mel the pattern I thought was cute, I had no idea how difficult it would be to sew! But Mel was amazing with it and now we have just the perfect blanket to snuggle our babe in.
Here's that amazing mobile I mentioned earlier. We love it to pieces, and unfortunately so does our cat Jack! His mission in life for the first week or so was to get those ships down, but luckily that ended quickly and he found a new mission in the room. (More on that at the end of the post!)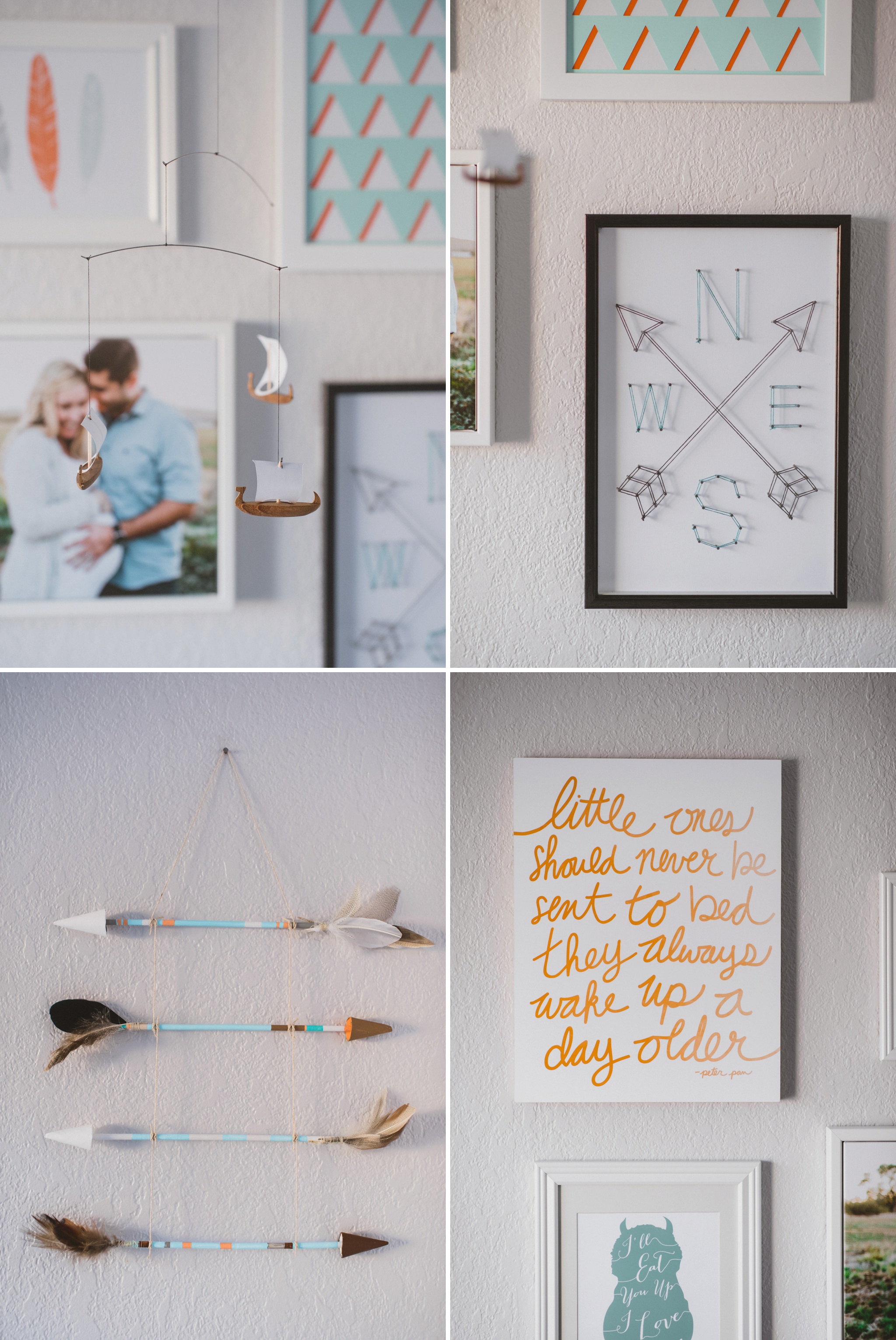 We spent forever finding the perfect wall art, and in the end we ended up making some of it ourselves. The three feathers and Where the Wild Things Are monster quote were prints we found on Etsy. The framed compass was a random find at Target one day. The portrait of us in the middle is from our maternity shoot with our friends Gantes.co, about three weeks before Lincoln was born. The triangle cutouts are actually the negative space from the papers I used to make the garland; after I set those papers aside, I thought they looked a bit like tipis and went with it. (Yay for recycling crafts!) My favorite on the wall is the Peter Pan quote. That was a joint project between Chris and I (my writing, his production skills) and I adore how it came out.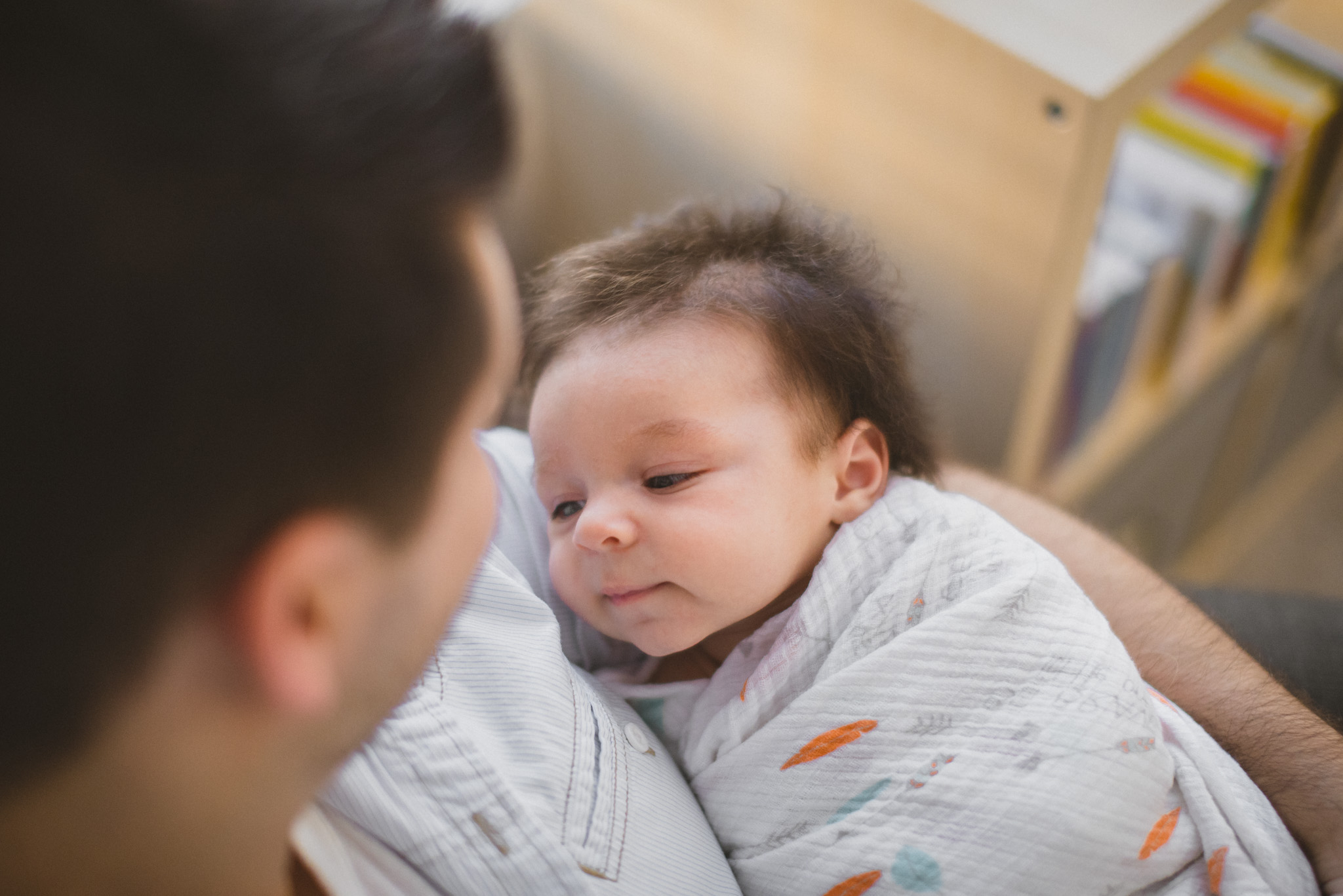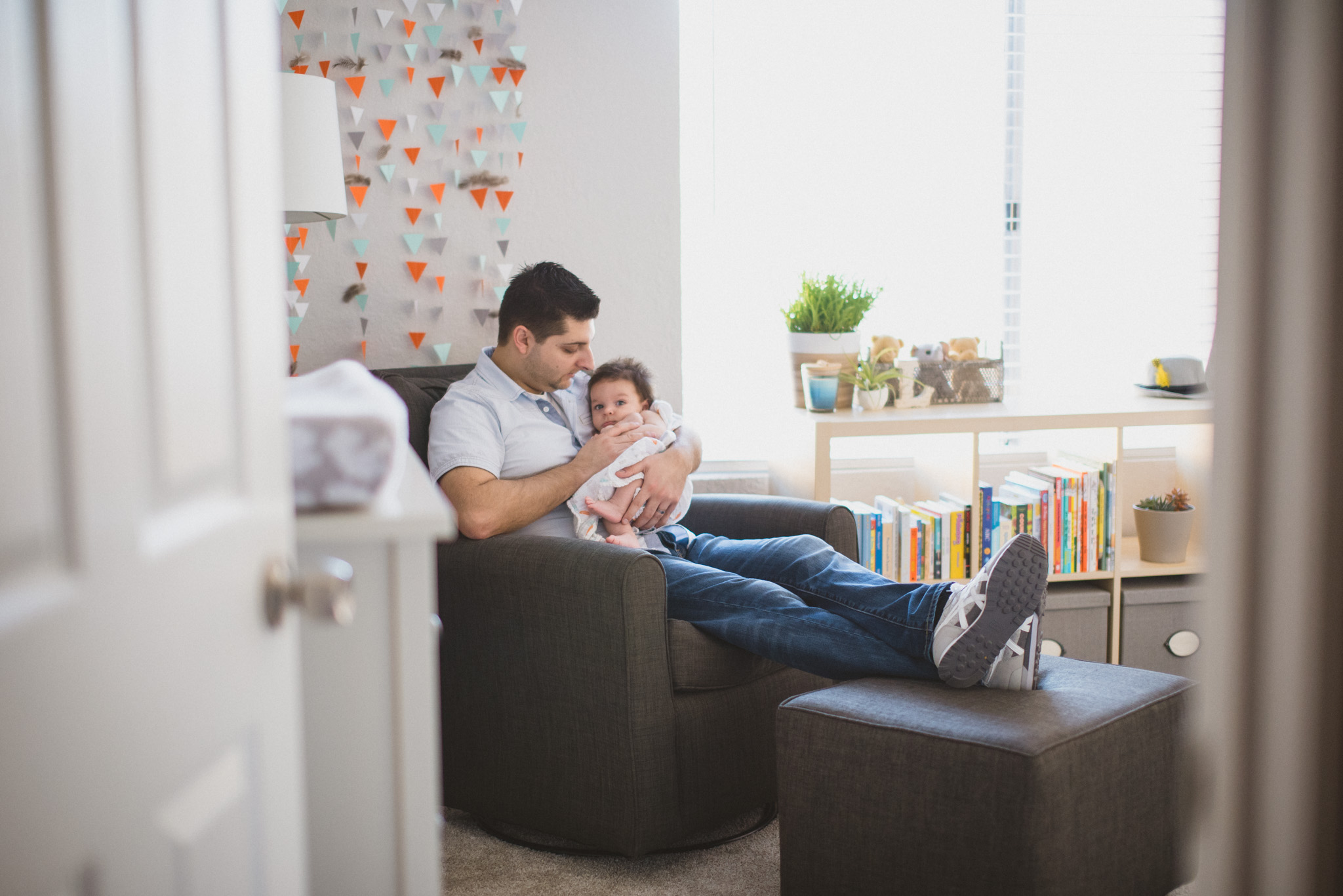 Here is the garland I mentioned earlier. I saw something similar while browsing Pinterest one day and fell in love with the concept. A quick trip to Michaels and a couple nights with my die cut and sewing machines, was all it took to make the hanging strings. Chris' parents brought us a branch from their yard for us to hang the strings from.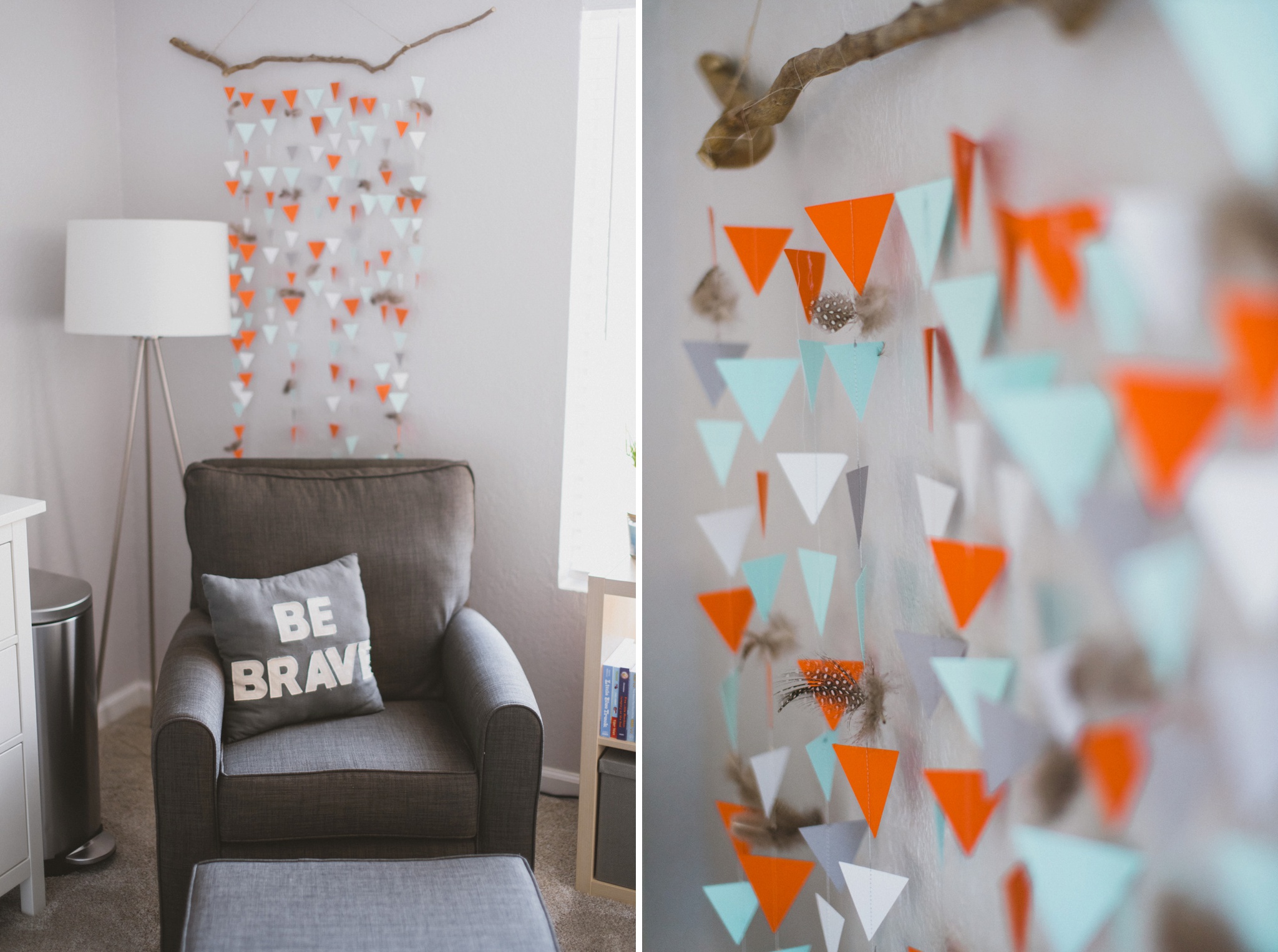 By the way, we are cloth diapering and loving it! So many adorable patterns (that just so happen to match Lincoln's nursery)!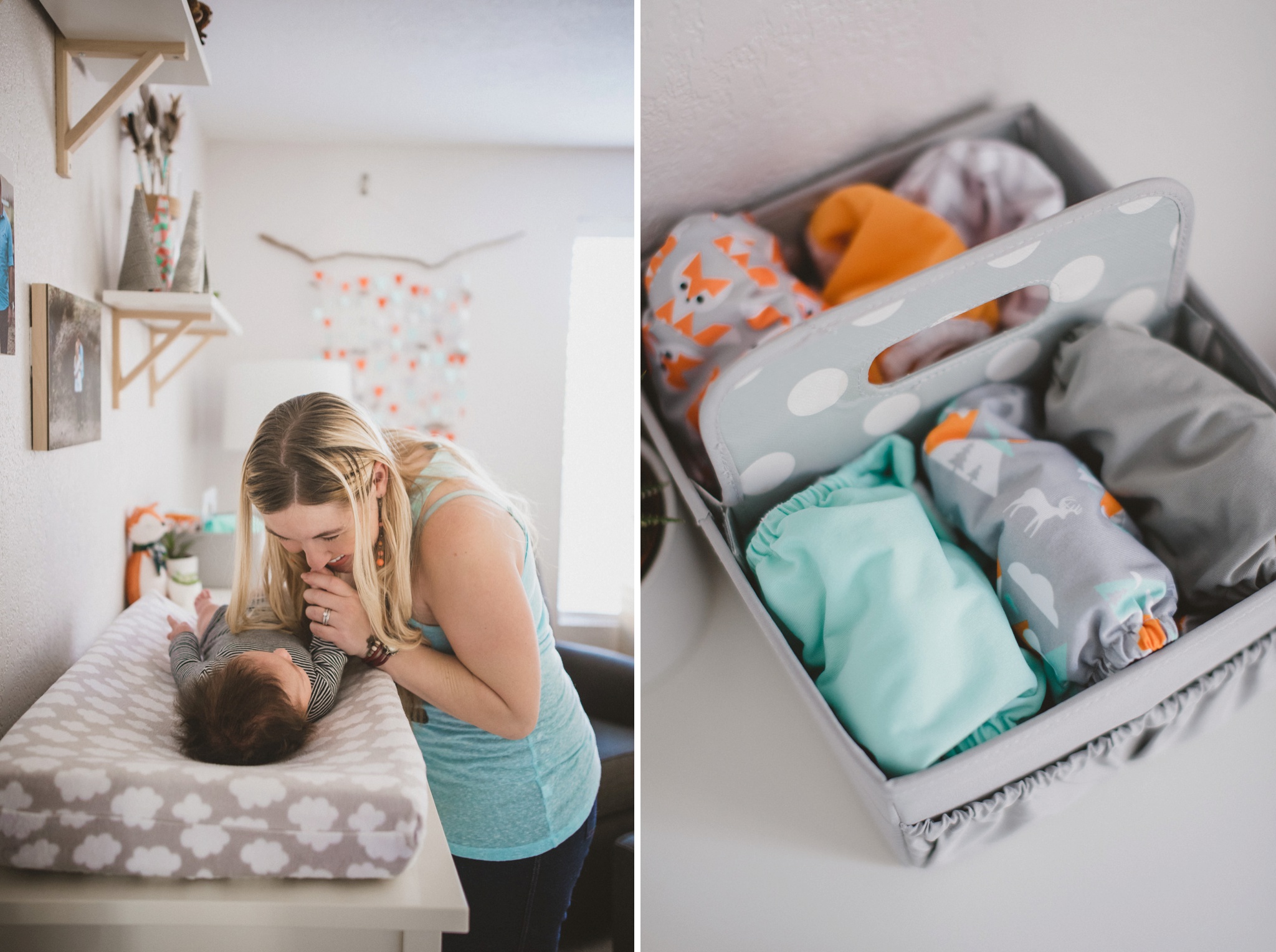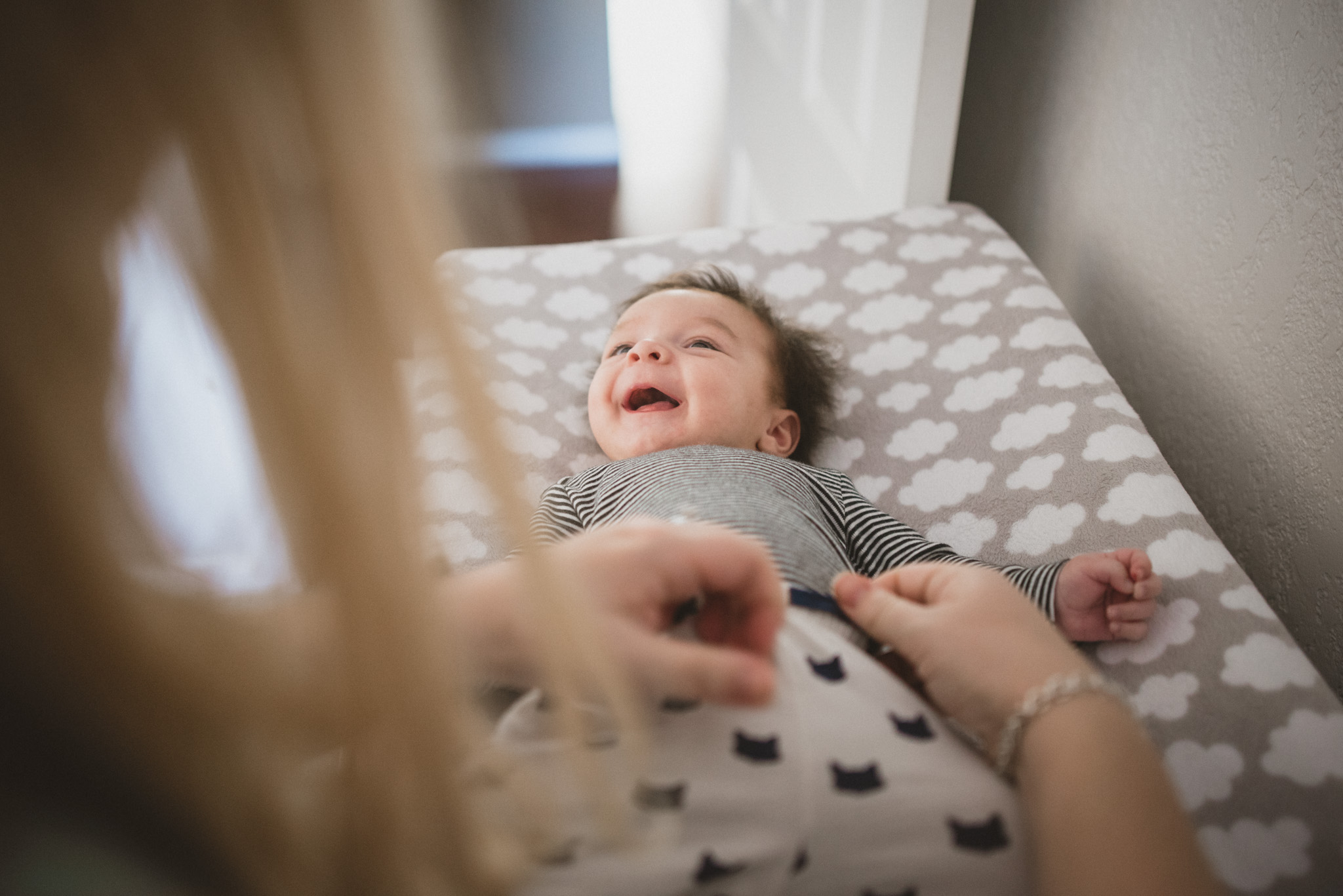 Can you believe Chris made those bookends? One night I watched him sketch out a hexagonal prism and do some calculations, and the next night he was pouring concrete in our garage. They perfectly hold up Lincoln's full collection of first edition (in America) Harry Potter books.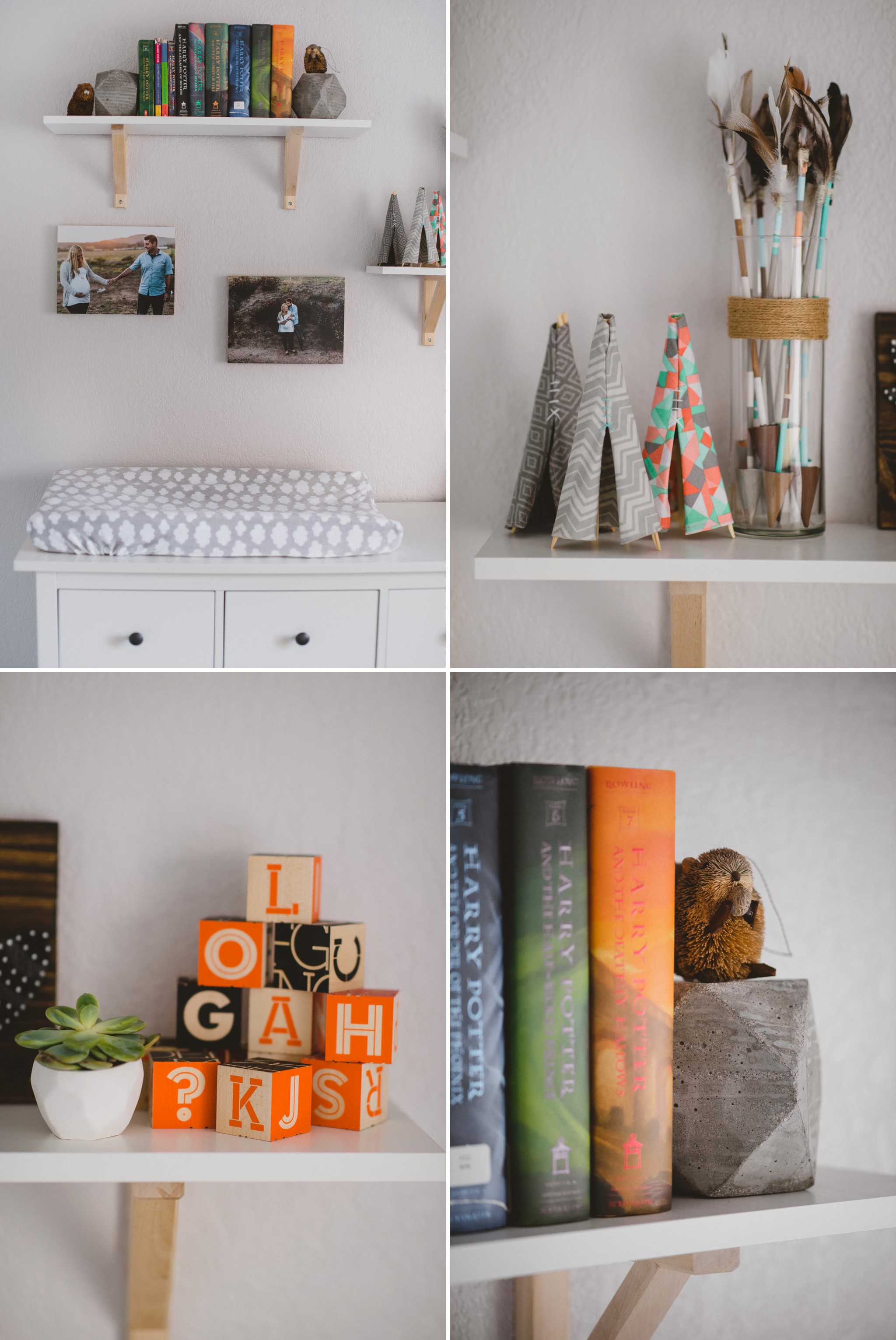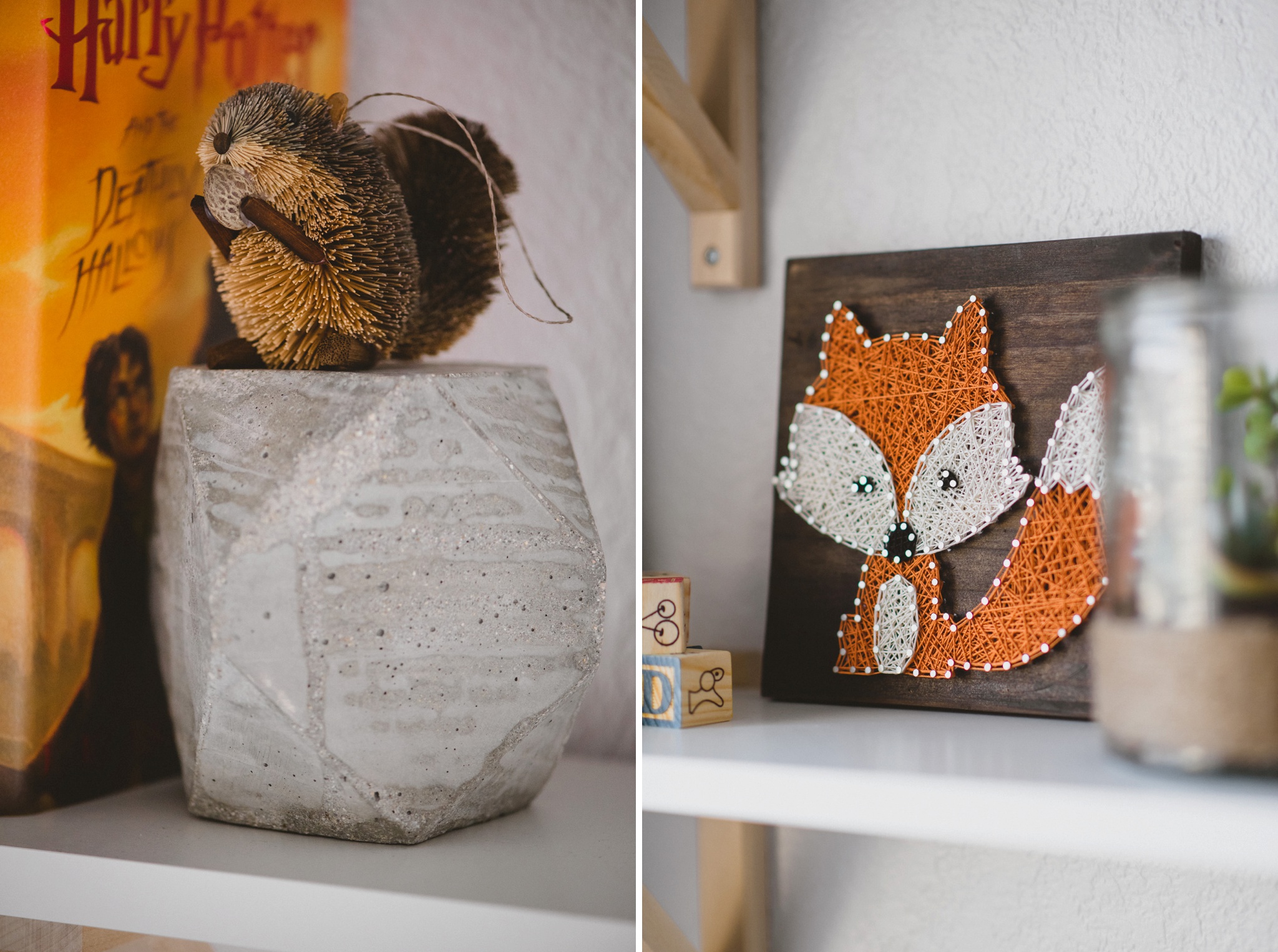 I had bought Chris those orange and black blocks for Christmas several years ago. They're from House Industries, which creates a lot of his favorite fonts, including the font featured on these blocks: Neutraface. Perfect blocks for the kid of a designer, right?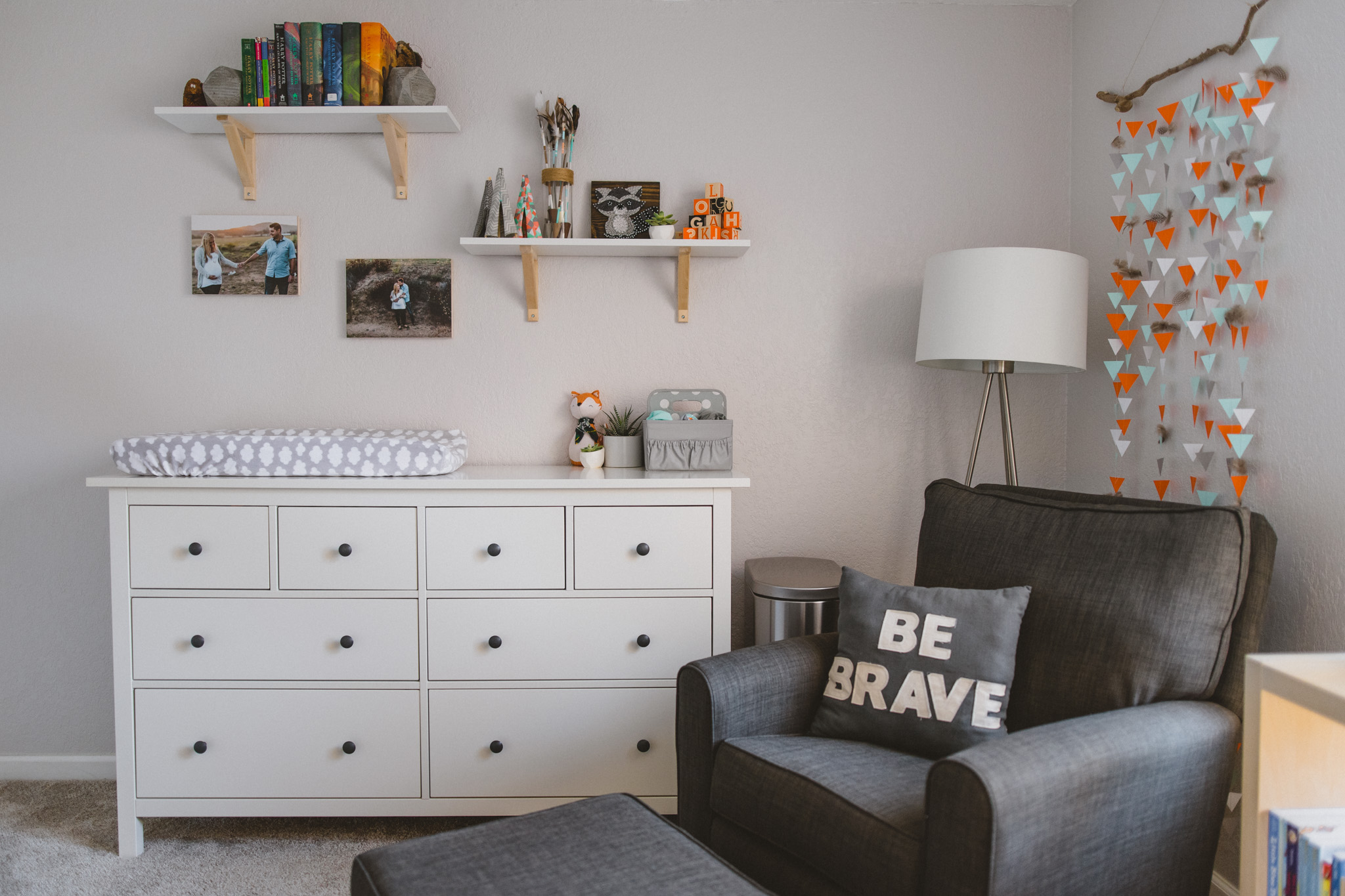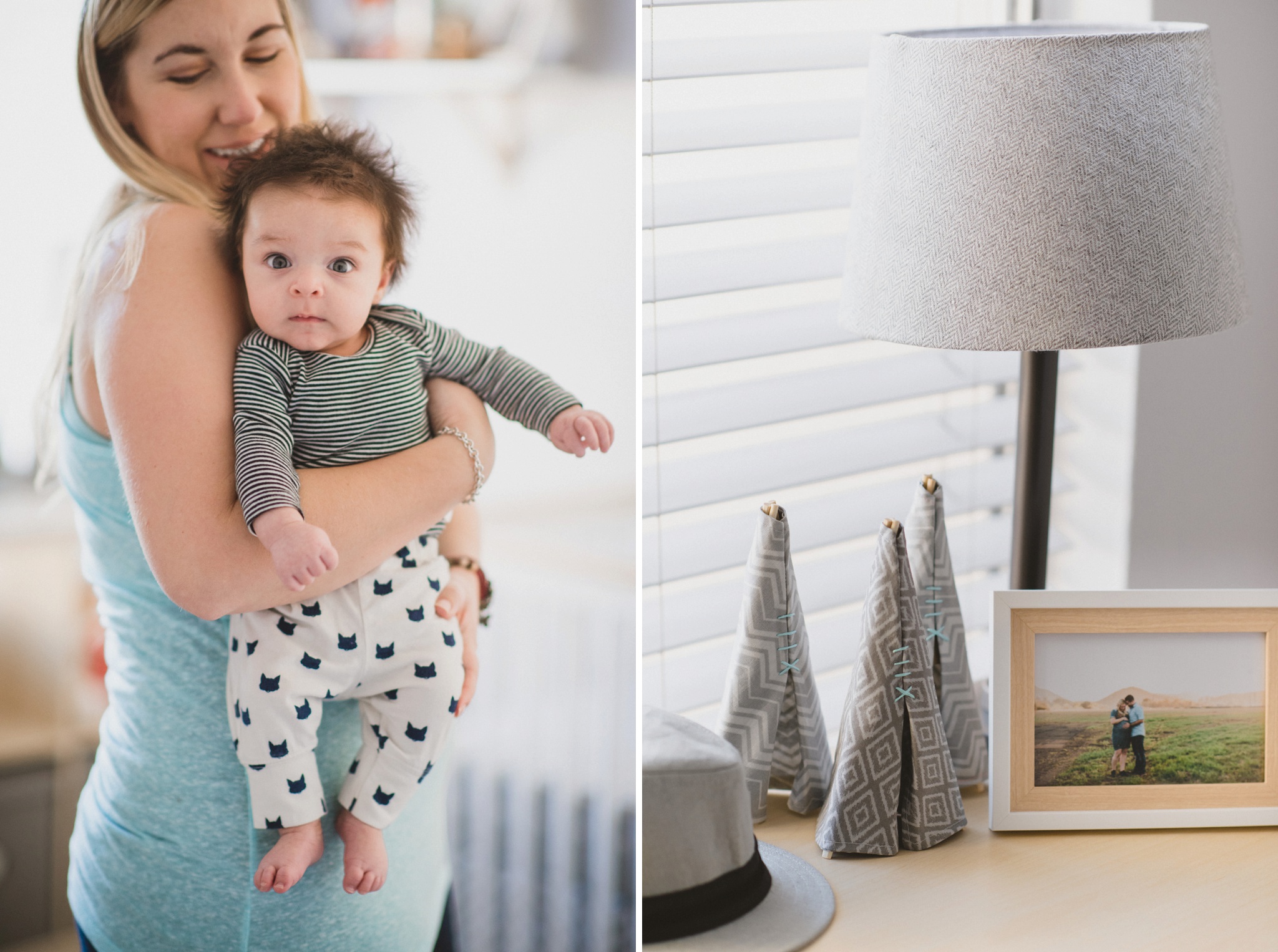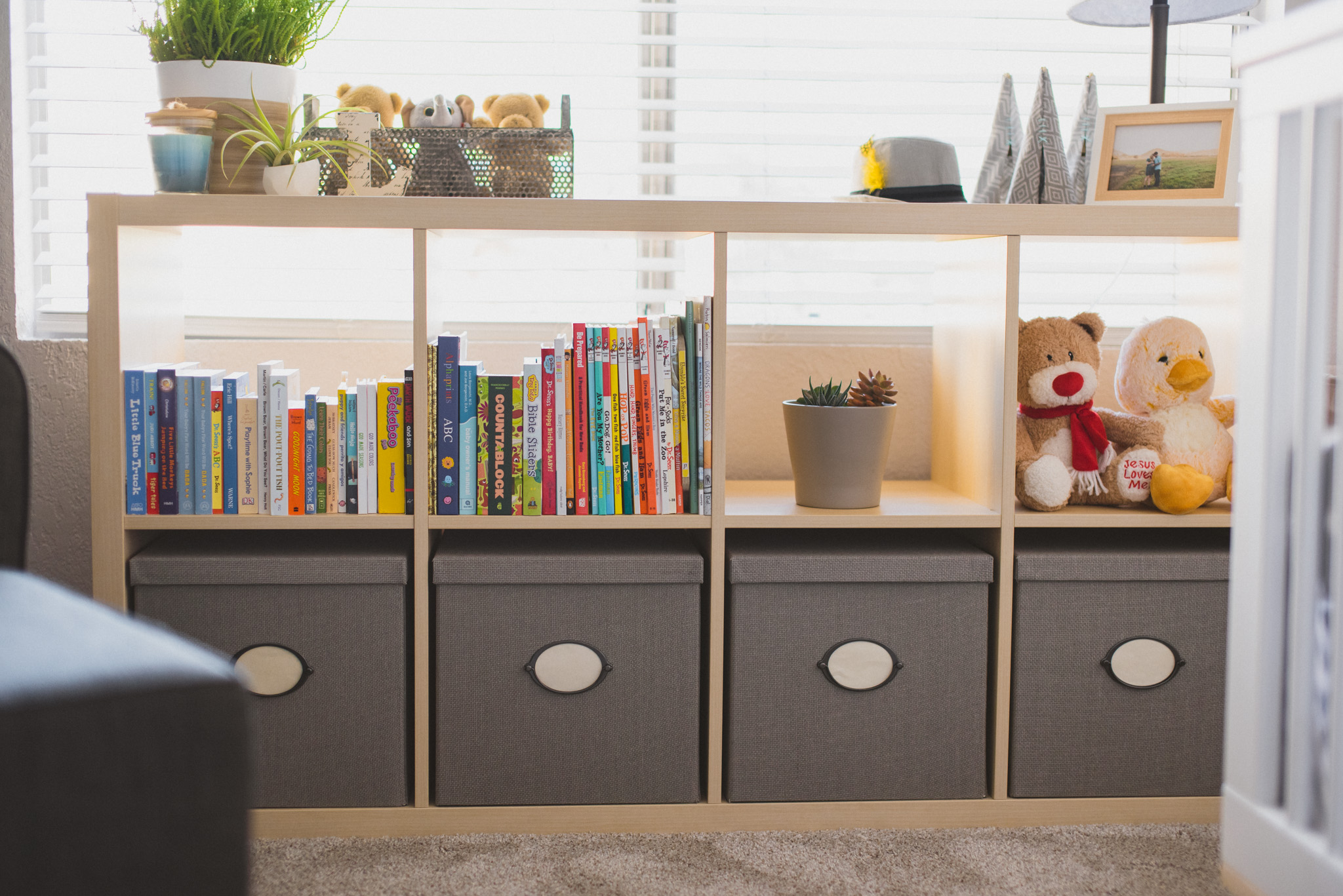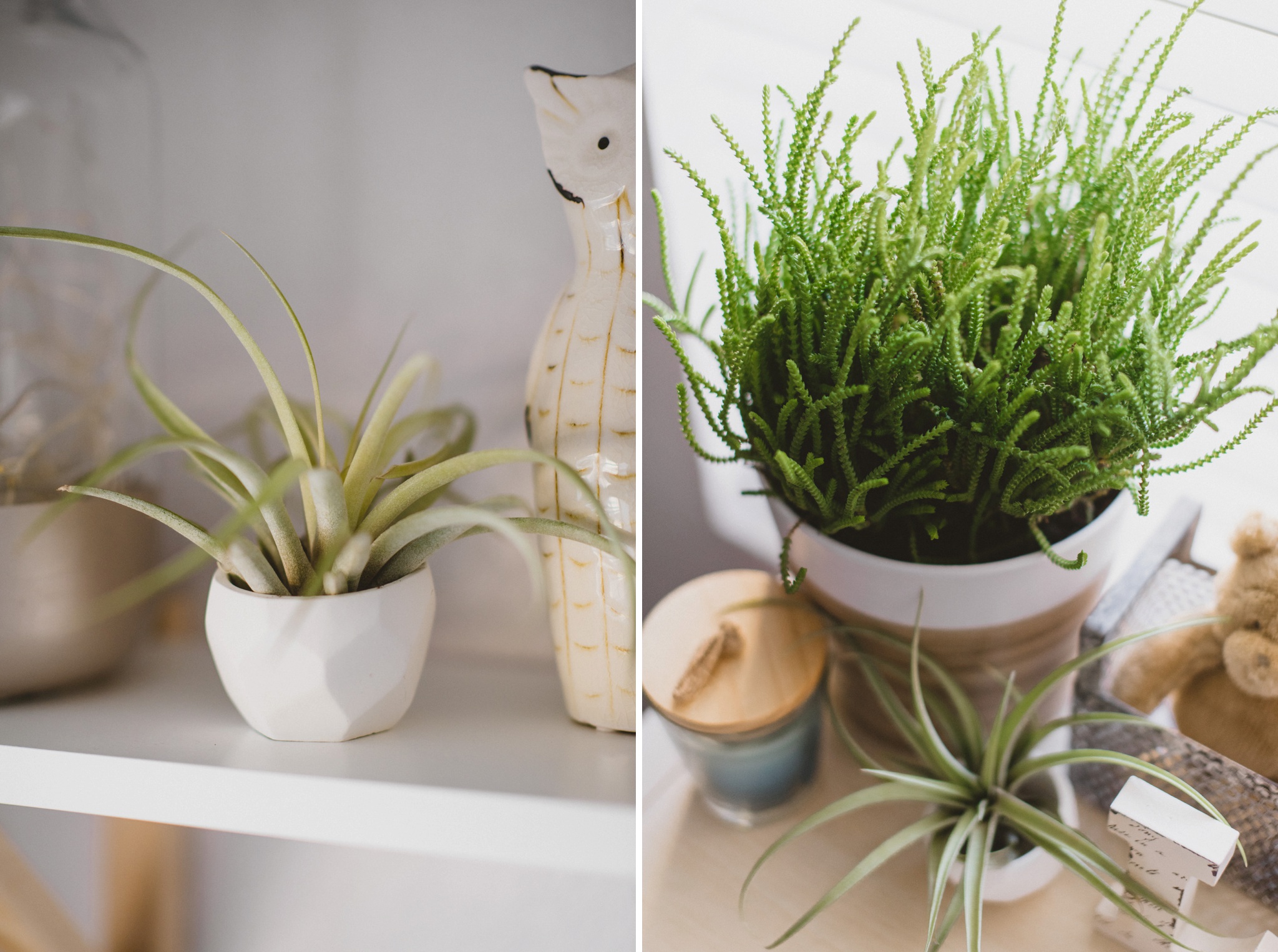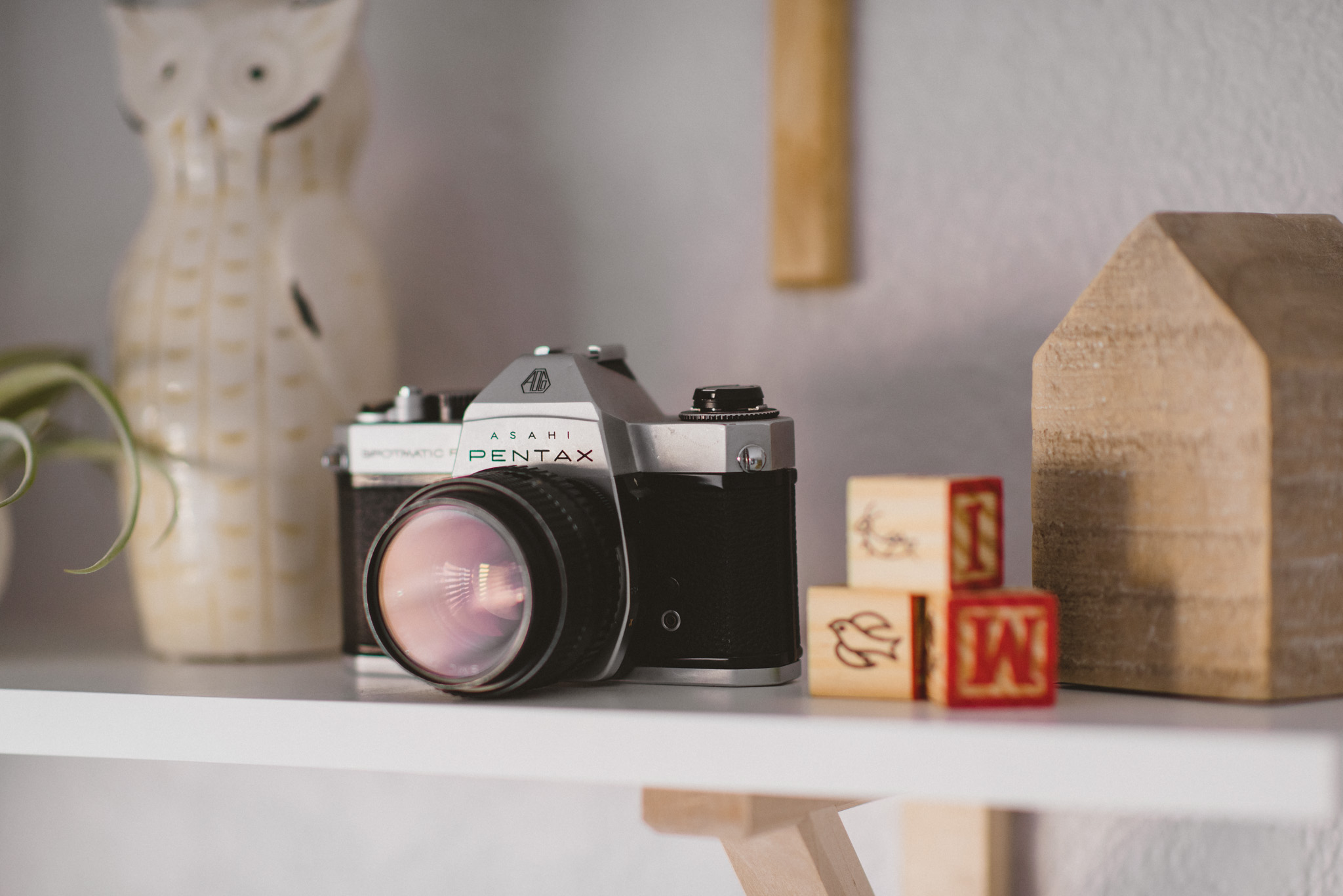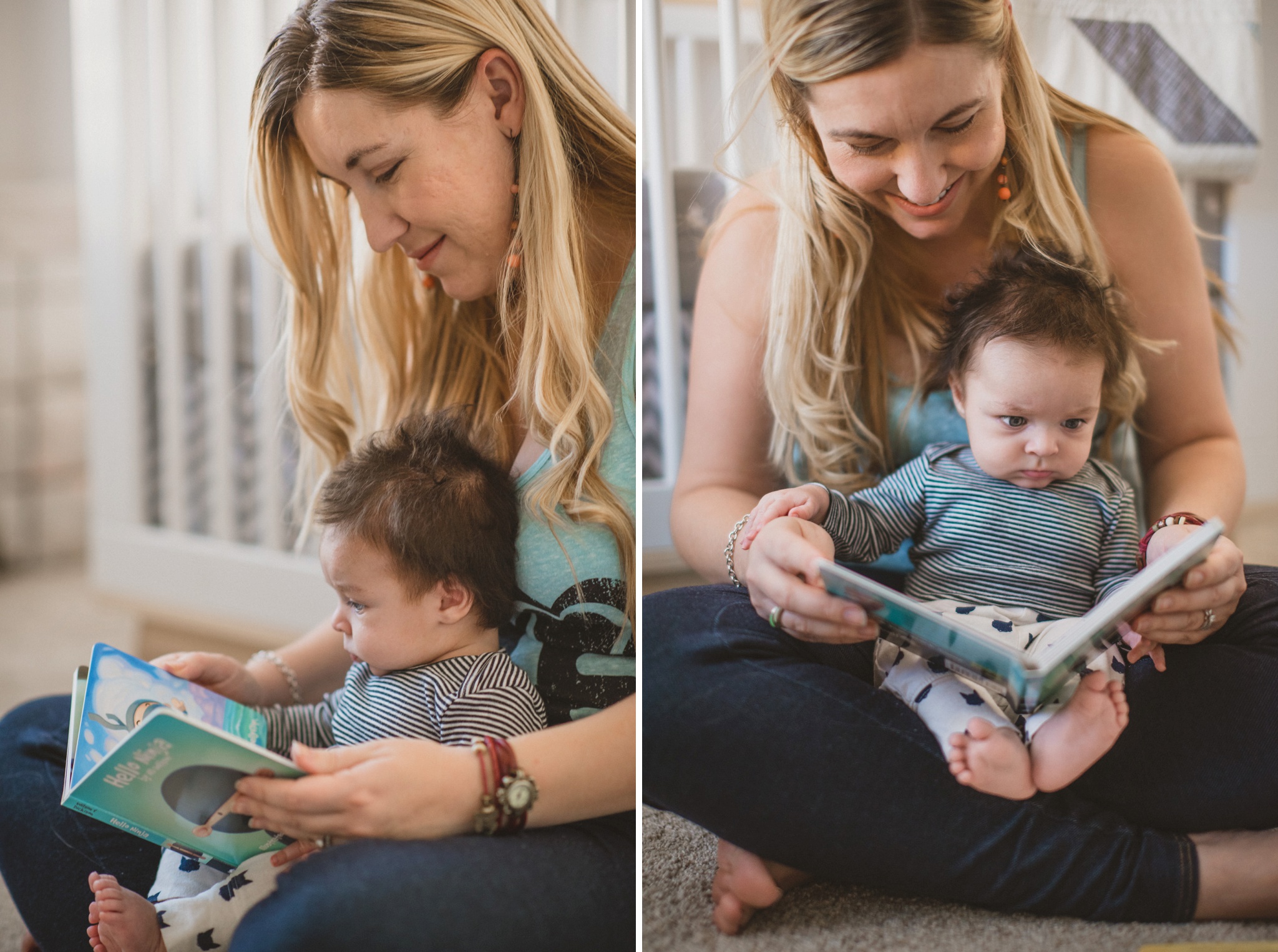 And finally we're back to Jack the cat. Remember I said he had a new mission in life? Well, that mission is sprinting into the room and squeezing himself under the crib for hours of napping. We didn't even know he was in here the whole time we were doing this shoot, but Chris happened to catch him when he kneeled on the floor. The nursery is also Jack's current favorite room in the house.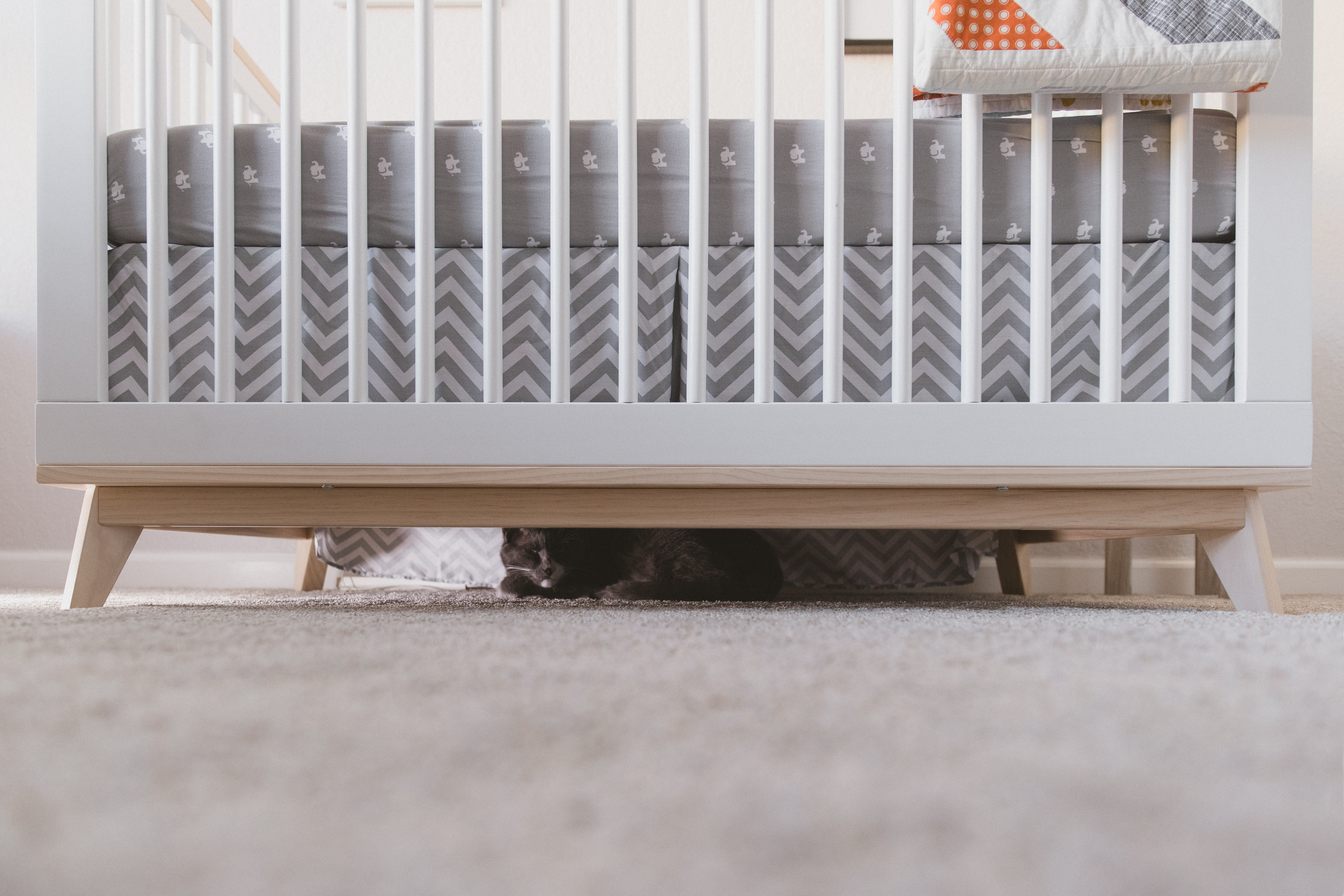 If you made it this far, thanks so much for looking through our photos! We're so thrilled with Lincoln's nursery, and so excited for him to start discovering everything in there. So far he loves his book collection, his ship mobile, and the pictures of mama and daddy that hang near the changing pad. And, of course, his cat that likes to hang out in there with him. 😉
— J
Links for Products: Crib: Babyletto Scoot // White Dresser, Bookshelf, and Wall Shelves: IKEA // Kacy Collection – Madison Rocking Chair & Ottoman: Babies R Us // Tripod Lamp: Overstock // Viking Ships Mobile: Flensted Mobiles, but bought on Amazon // Neutraface Slab Blocks: House Industries // White Geometric Pots: Amazon // Creature String Art, Etsy: Raccoon – Fox // NWSE & Arrows Framed String Art: Target // Arrows, Tipis, Paper & Feather Wall Hanging Garland, Geometric Concrete Book Ends, and Peter Pan Handwritten Quote: DIY